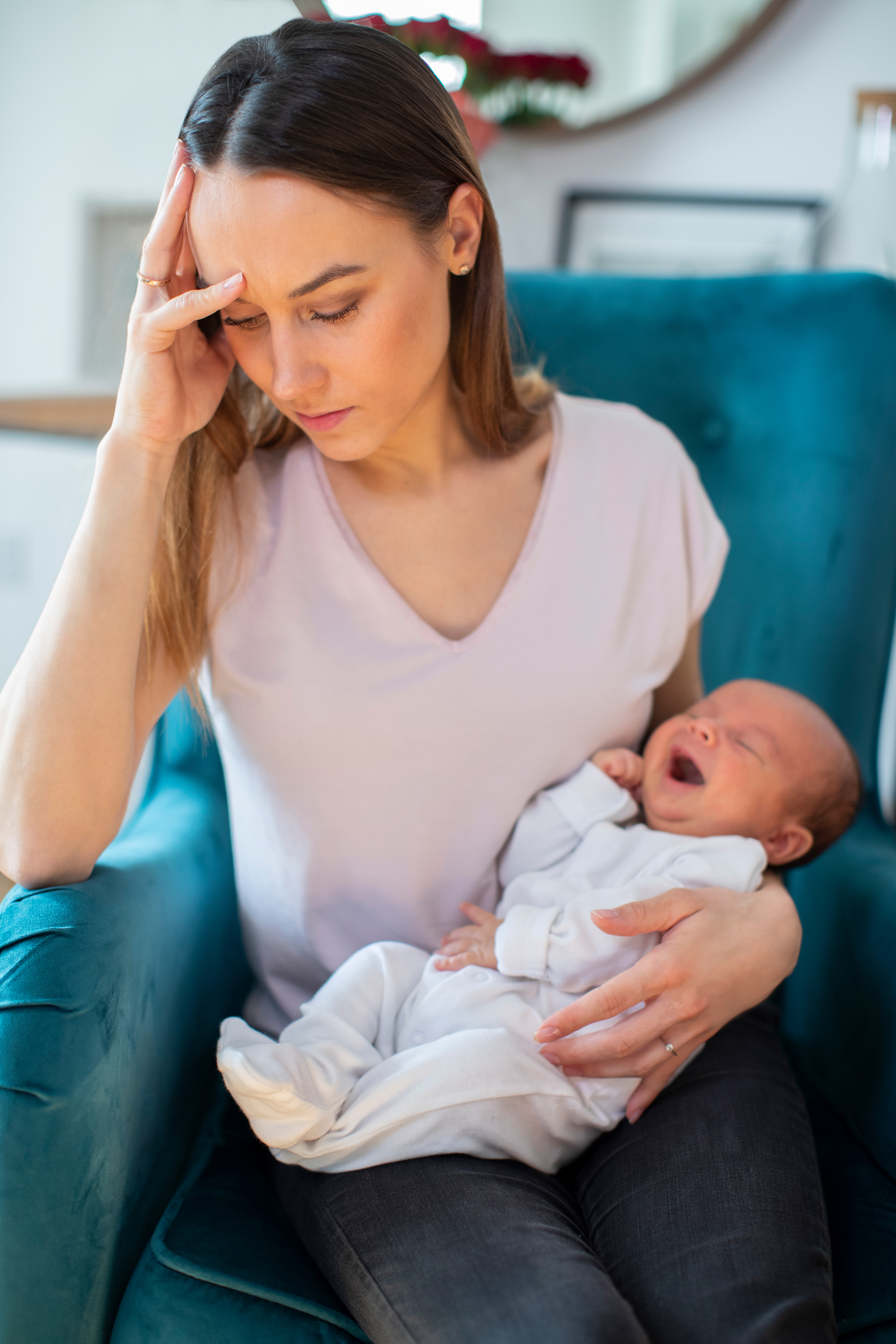 You have your baby and bring them home for what should be a happy time in your life. And then you get surprised or frightened by unwanted thoughts or images that pop into your head. Thoughts like:
Dropping your baby
Your baby stopping breathing, or the risk of SIDS
Forgetting your baby somewhere, like a hot car
Your baby becoming unwell, or injured somehow
Or yelling, shaking, or hitting your baby
And when these scary thoughts show up, they can be distressing. You love your baby, so you definitely don't want to think about something bad happening to them! And maybe you worry that these thoughts mean something bad will actually happen, which is also scary.
You worry that you're a bad mother for having these thoughts.
You worry that you're only one that thinks this way. You think that this doesn't happen to other mums. And you don't want to tell anyone about what's happening for you, in case you get judged.
This is where 'Let's Talk About Scary Thoughts... And How to Survive Them' comes in.
You are not alone in having intrusive worries about something bad happening to your baby.
These thoughts do not mean that anything bad will happen, or that you are a bad mother.
Knowledge is freeing: learn everything you need to know about intrusive thoughts, so that they lose their power over you.
Knowledge is also power: learn how to manage these thoughts, so they are less scary and bothersome.
I'm an experienced Clinical Psychologist. I'm an approved supervising psychologist, a member of the Australian Psychological Society, and a fellow of the College of Clinical Psychology.
I live in Townsville and love the tropical weather- I rarely run the air-conditioning! 
I'm a mum of 2 young boys and know first hand that it can be challenging to become a mother.
I love working with women as they become mothers. It is a really vulnerable time for women, and having good support is really important.
I developed this course so I could try and reach as many mums as possible giving them the same opportunities for support as my individual clients. It's my way of trying to support expecting, new, or returning mums in a new and creative way.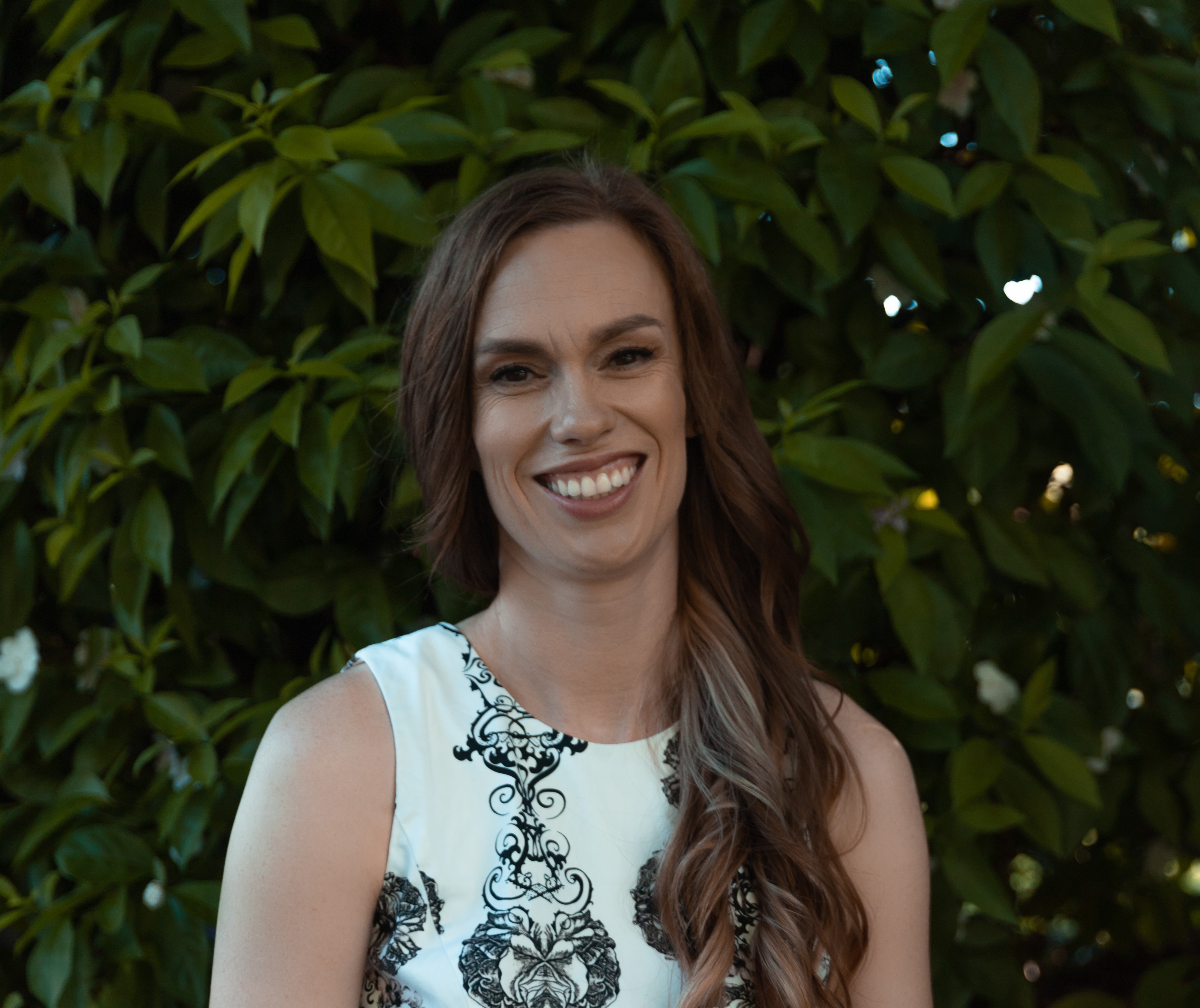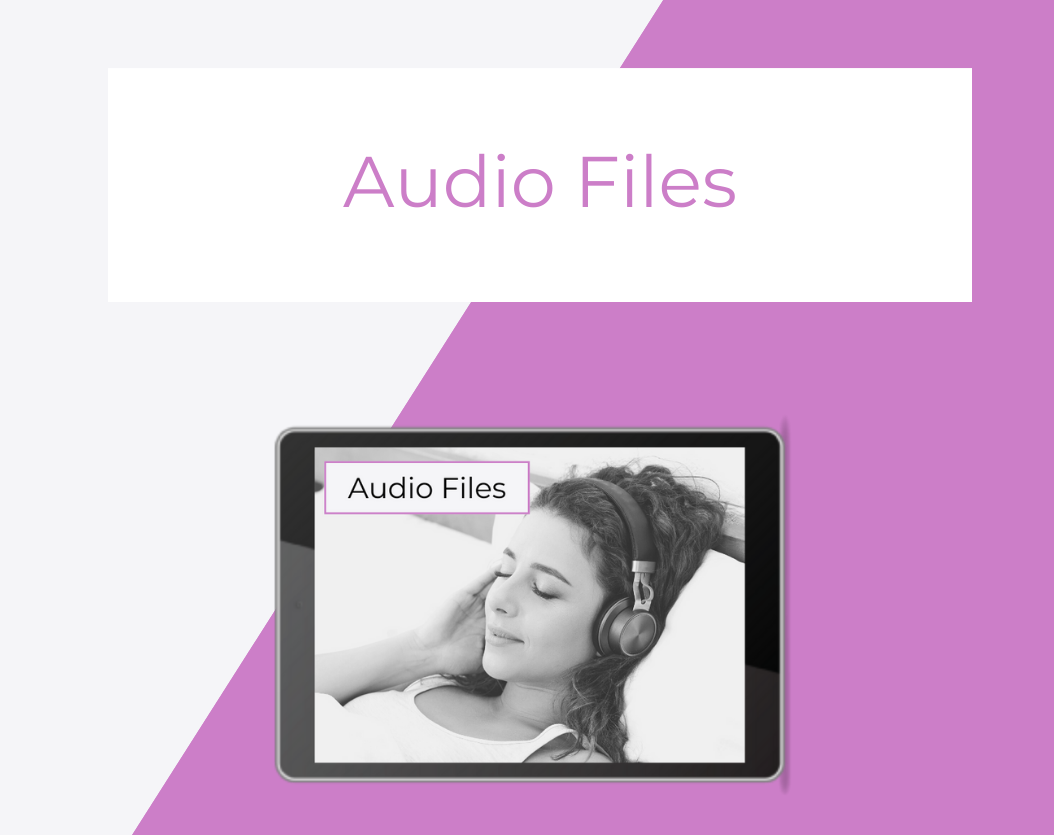 Audio Files
Like a podcast, there is an audio only option for each of the lessons, so you can listen while you are on the go.
The lessons range between 2 and 11 minutes, and the course is 39 minutes in total. This is so you can fit it into your busy life whilst caring for your baby!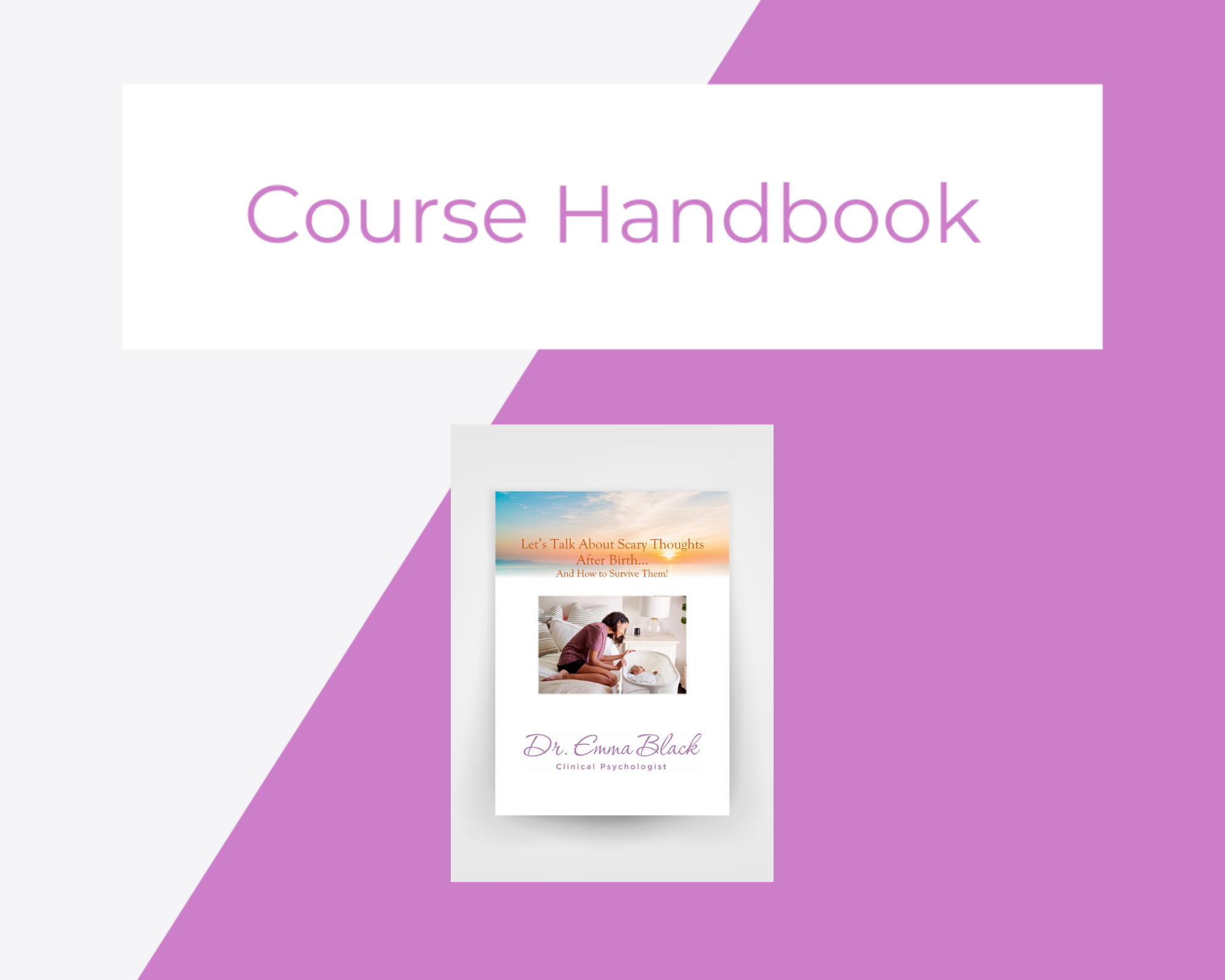 Course Handbook
This course handbook has resources for you as you move through the materials. You can print it out, take notes, and refer back to it time and time again.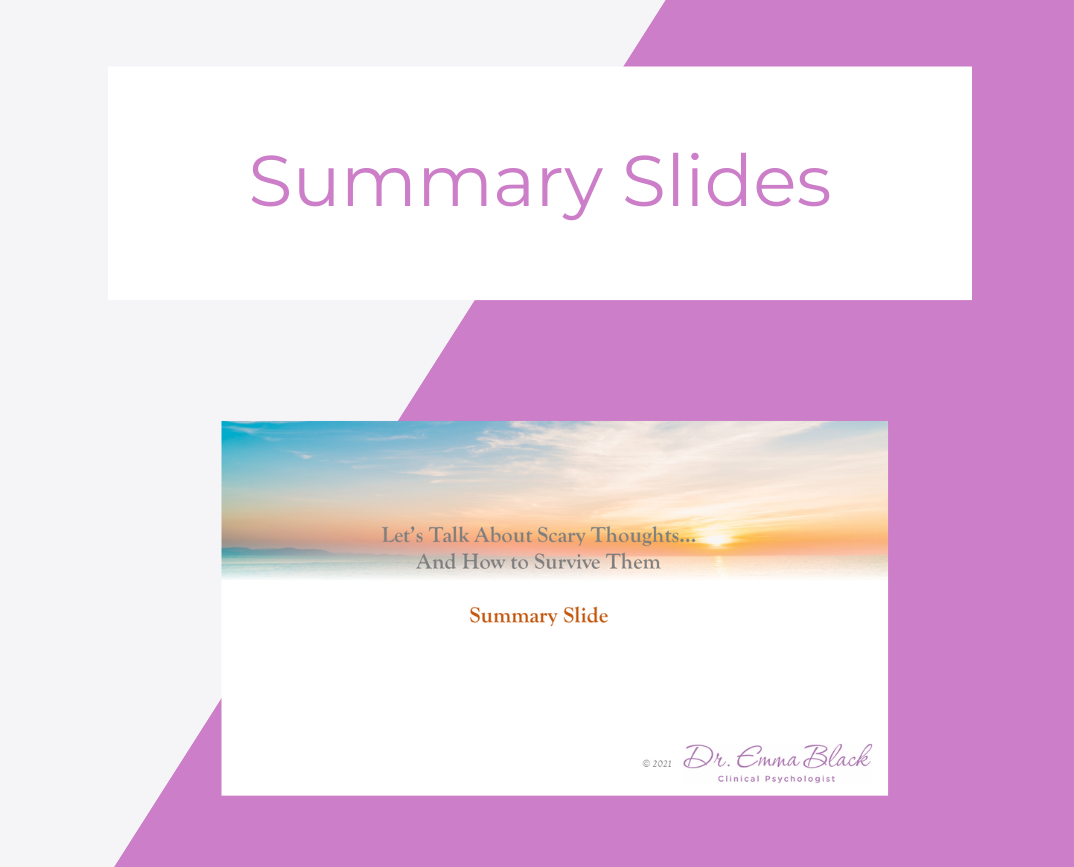 Summary Slides
These help sum up the audio files, so you can be sure you've caught the important points.
Here's a Breakdown of the Modules: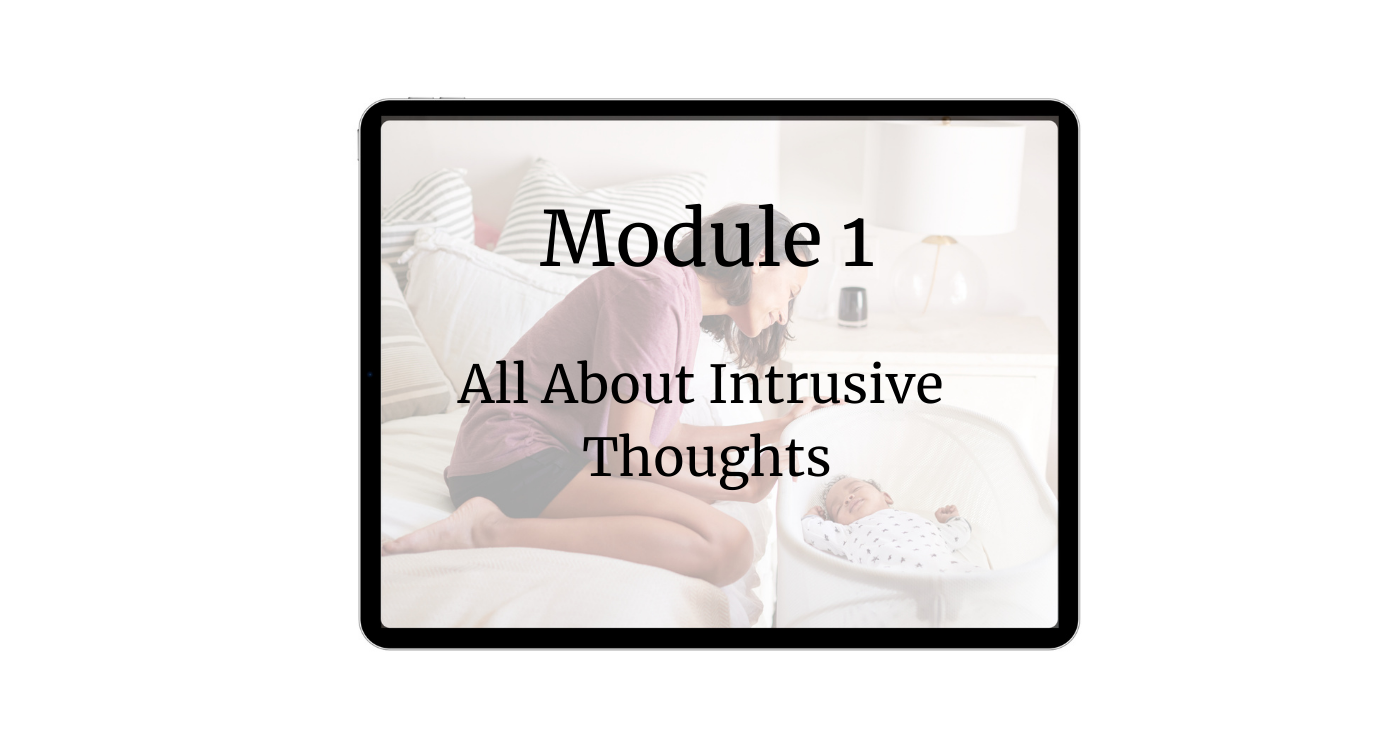 Module 1: All About Intrusive Thoughts
Learn everything you need to know about intrusive worries, such as:
What intrusive thoughts are

The types of intrusive thoughts

How many mums experience these thoughts after birth

When these thoughts happen

Why these thoughts happen

How they affect mums

And, when to seek help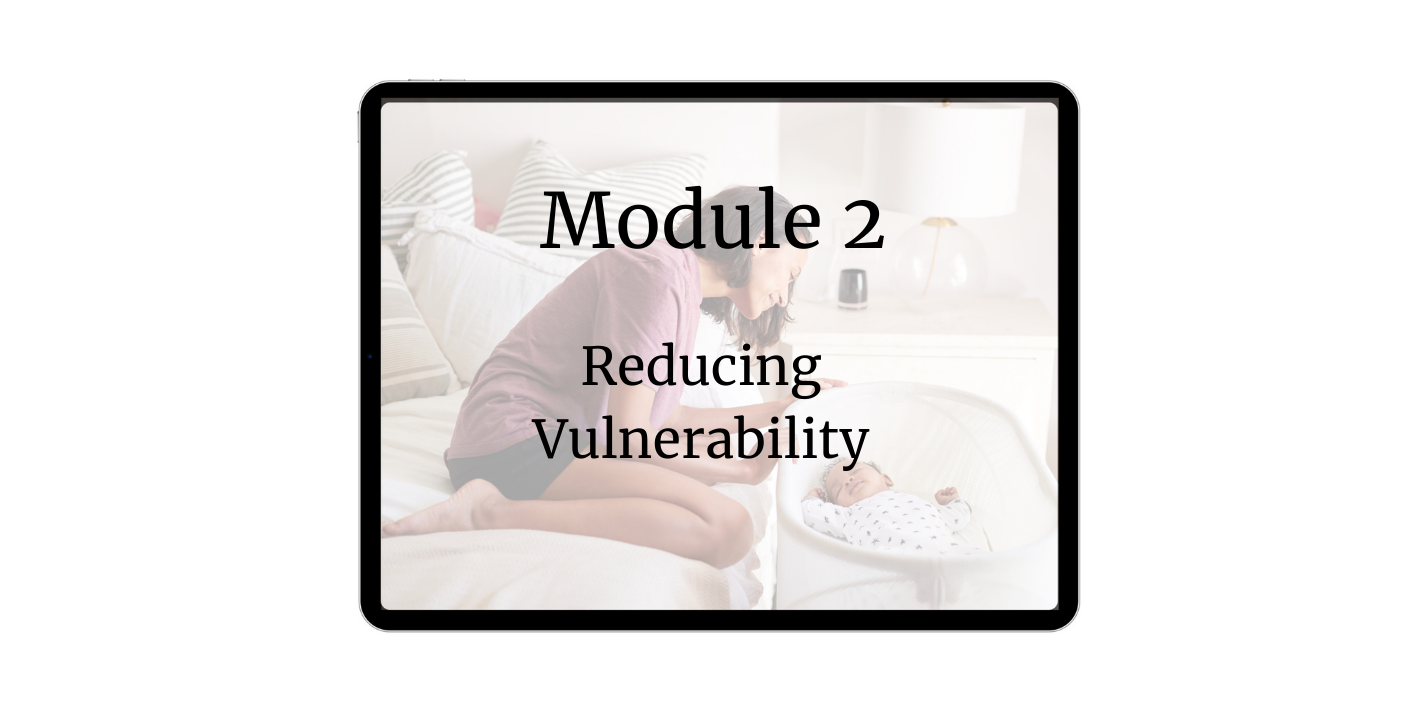 Module 2: Reducing Vulnerability to Intrusive Thoughts
Learn how to reduce your vulnerability to intrusive worries, by:
Addressing your lack of sleep

Managing stress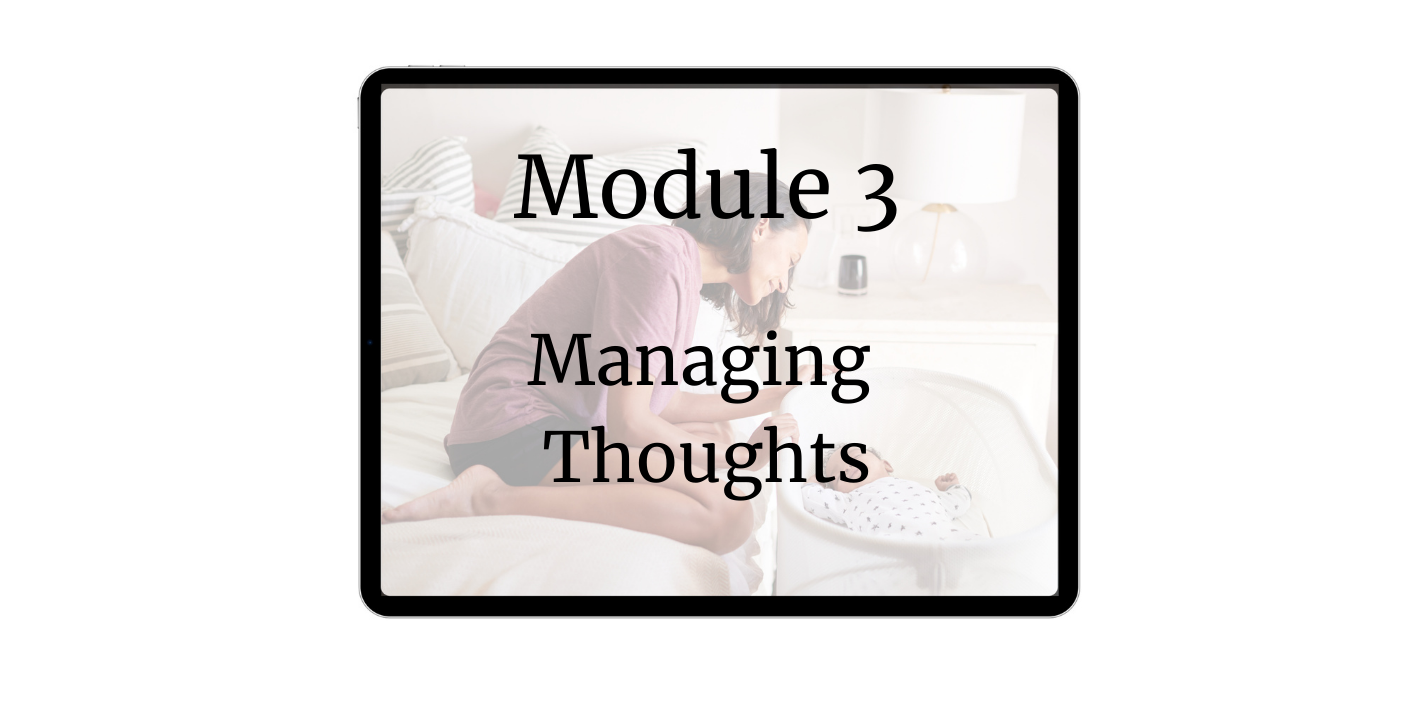 Module 3: Managing Intrusive Thoughts
Learn how to manage intrusive worries whenever they show up, with:
Coping thoughts, designed specifically for these worries

Skills to ground yourself, get present, and out of your head

Distress management skills
Available in days

days after you enroll

Module 1: All About Intrusive Thoughts
Available in days

days after you enroll

Module 2: Reducing Vulnerability
Available in days

days after you enroll

Module 3: Managing Intrusive Thoughts
Frequently Asked Questions
WHO IS THIS PROGRAM FOR?
Any mum who has a baby! This course will be most helpful for you in the first six months months after birth, but it can still be helpful in the first year with your baby.
WHAT IF I DON'T HAVE TIME TO SCRATCH MYSELF, LET ALONE DO A COURSE?
Aah yes, having a baby. The times where it's hard to shower, get dressed, or have a warm cuppa- let alone fit anything else in.
Even if you're stretched thin- you can do this course. Firstly, it's accessible: You can listen to the audio files whilst you're feeding your baby, or taking them for a walk.
Secondly, most of the lessons are under 9 minutes. So you can squeeze them in around whatever your day looks like with baby. Or maybe you do it in the evening when baby's in bed, or when someone can be with baby for a few minutes. You can do this!
The total time investment is only 39 minutes, which you can do whenever you like- there's no time limit on the course.
WHY IS IT ONLY $37?
We really wanted this type of specialised knowledge to be available to any mother of any means, anywhere- not just for the mums who have the privilege of better financial situations or for Dr Emma's clients. You don't need to struggle with this alone.
HOW LONG WILL IT TAKE ME TO GO THROUGH THE COURSE MATERIALS?
There is 39 minutes of audio content, which is self-paced - so you could go through the materials in as little as a day, a week, or a month!
You'll have lifetime access to the course and materials, you'll be able to move at your own pace and return to the course when it suits you.
IS THERE AN APP FOR THIS COURSE?
If you have an iphone or ipad, then yes! You can download the teachable app for free here.
HOW LONG WILL I HAVE ACCESS TO THE MATERIALS?
You'll get lifetime access to the course for as long as it runs. 
IF I DO THIS COURSE, WILL I STOP HAVING INTRUSIVE THOUGHTS ABOUT MY BABY?
It's not actually possible to control or stop your thoughts like this, so no... You will, however, be better equipped to respond to these thoughts and manage them, so they will likely be less problematic for you.
WHAT IF I SIGN UP FOR THIS COURSE AND IT ISN'T FOR ME?
We don't want you to be unhappy! You are welcome to contact us with any questions before purchasing this course at [email protected].
If you purchase the course and aren't happy, contact us within the three days after purchase to receive a refund.